Scroll to see if your insurance is accepted
Address Your Mental Health
With Modern Treatments
An In-person & Telehealth Practice
The C.U.B.E. is dedicated to providing personable and excellent care that is convenient and helpful. We are telehealth capable so that people can schedule appointments at a convenient time. Engaging in treatment should not be burdensome if you have a busy schedule.
Importance of Mental Health
The C.U.B.E. has been designed to be a supportive place for providers who work here, and for patients who seek help here.
The world is constantly changing, with many people struggling to find stability. Rates of depression, anxiety, and suicide have all steadily risen, even before the pandemic. Our society now has more awareness about the importance of addressing mental illness than ever before. Unfortunately, getting access to care is not always easy or timely. Millions of people are waiting for help that may never come. If you are one of the millions of people struggling emotionally we encourage you to contact us here at the C.U.B.E. for more information or guidance.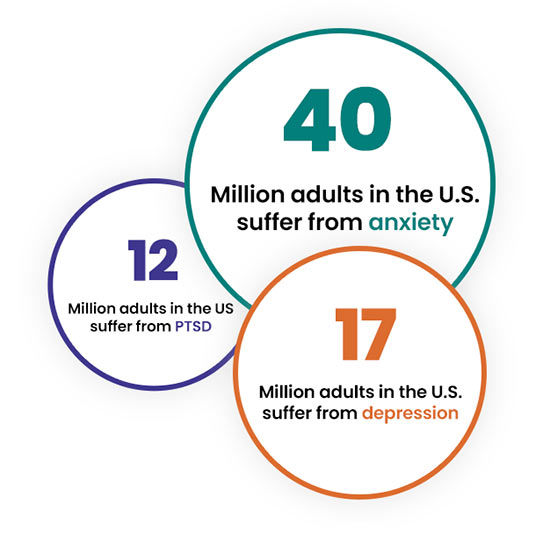 The C.U.B.E. is dedicated to providing personable and excellent care that is convenient and helpful. Our tele-health model is sure to allow you to schedule appointments at a convenient time so that engaging in treatment is not burdensome in respect to a busy schedule.  Below are some of the conditions that we may be able to help you with: